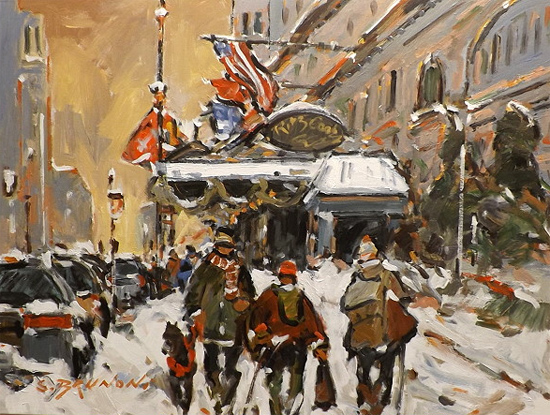 Serge Brunoni (1938- )
Serge Brunoni was born in 1938 in a small border town in France. As a child he clearly remembers going through literally thousands of crayons; art was already part of his life. Through his medium of acrylic, Serge is forever pushing his use of color and line to the maximum, exploring all their possibilities. It is clear that his artwork is a part of his honesty and simplicity. Serge Brunoni states "Truth is Art and can only be approached through spontaneity and creativity. I want to explain who I am, by creating a work of art which shares it's meaning with those who view it."
The artist who is never afraid to impose his own style on the times, who never sacrifices his inner sense of uniqueness and authenticity – that artist will emerge victorious on the route of fame. The artist who closets himself in his studio to explore his fantasies, his raptures and his pain, and who then projects these feelings onto canvas without compromise – that artist will invariably stand out from his peers. The artist who dares to surprise or disturb us with his persistence, his fixation even on a subject or a style that he pursues with an almost intoxicated passion that is never satisfied but remains in a state of perpetual evolution – that is an artist to be watched.